Love or Duty: Released January 2014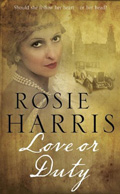 Liverpool, 1924. Racing to meet her fiancé in her father's new-fangled motor car, Penny Forshaw knocks over a little girl and - much to her fiancé's disapproval - feels it her duty to take in six-year-old Kelly while she recovers. But little did Penny anticipate the challenges and responsibilities of looking after a child from the slums, and Kelly's miserable, poverty-stricken existence opens Penny's eyes to a world she never knew existed.
Her relationship with her fiancé Arnold under strain, Penny's decision to take in young Kelly will change her life in ways she could never have expected. She wanted to give Kelly a better chance in life - but it may be Kelly who changes Penny's life for the better.
Stolen Moments: Released August 2013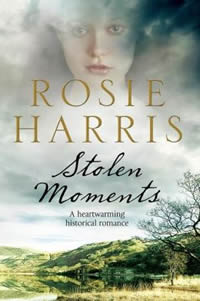 At eighteen, Kate Stacey accepts a post as nanny to Lady Helen Sherwood's daughters, and falls passionately in love with Lady Helen's brother, David. When the liaison is discovered, David is recalled to his father's industrial empire in the Welsh valleys, and Kate is dismissed. Following her heart to Wales, Kate is horrified by the squalid poverty on which the Owen fortune is built. Her sympathies lying with the increasingly rebellious workers, she finds herself dangerously caught up in the Chartist Movement. Meeting David again, Kate finds their love still endures. But is David strong enough to defy his autocratic father - and can Kate contemplate a future living on the proceeds of human misery?
AMAZON LINK FOR STOLEN MOMENTS
Suspense Thriller: Hell Hath No Fury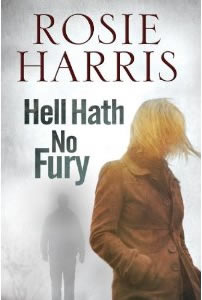 Maureen Flynn has a secret. Sixteen years earlier, when she was a schoolgirl, something terrible happened to her. And when a bitter rejection revives long-suppressed memories, she embarks on a terrible quest for vengeance. Meanwhile, Detective Inspector Ruth Morgan and her team are baffled by the murders of four successful men in their mid-thirties in their quiet little town, their corpses brutally defiled. It's up to Ruth to find the link between the victims - and hunt down a ruthless killer before it's too late.
Free download Chaps 1 and 2 of HELL HATH NO FURY

Severn House was excited by this gripping new departure from much-loved saga writer, Rosie Harris, that they've decided...