Chance Encounters: Released July 2016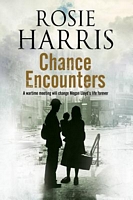 A chance meeting in Liverpool will change Megan Lloyd's life in ways she could never have imagined . . . August, 1942. 21-year-old Megan Lloyd is determined to do her bit for the war effort – and a chance encounter with an American army officer in Liverpool gives her an idea of how to do just that. Appalled at the plight of young women left pregnant and destitute following ill-fated love affairs with passing sailors or American GIs, Megan determines to establish a place of refuge for unmarried mothers - a plan which incurs her father's intense disapproval. But Megan finds herself unprepared for the challenges that lie ahead. Trauma, drama, heartbreak and moments of great joy will follow – and in the midst of it all Megan will find unexpected love.
Available from Amazon: Chance Encounters: A World War II Historical Saga
Moving On: Released January 2015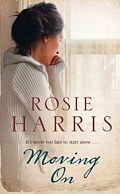 Liverpool, 1973. Reluctantly, widow Jenny Langton decides to downsize, swapping the spacious family home she shared with her late husband for a one-bedroomed retirement flat at Merseyside Mansions. It's difficult enough attempting to start anew at her age, but the antics of her wayward granddaughter Karen, and her disastrous choice of men, threaten to drive Jenny to distraction. Finally conceding that Karen must make her own mistakes in life, Jenny determines to move on and no longer interfere. Just as she's settling into Merseyside Mansions and making new friends, Karen's reappearance threatens to de-rail Jenny's carefully-constructed new life and cause problems with her fellow residents. Her relationship with her granddaughter tested to the limit, Jenny must decide whether she should allow family loyalty to stand in the way of her future happiness – particularly now she's about to embark on a late-flowering love affair …
Available from Amazon: Moving on: A Family Saga Set in 1970's Liverpool
The Mixture As Before: Released July 2015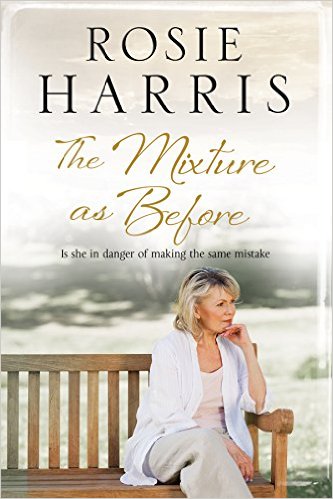 Newly widowed after a forty-year marriage, Margaret Wright's decision to make a fresh start by redecorating her home has unexpected consequences when talented interior designer Jason Parker enters her life. But if Margaret rushes headlong into a new relationship, is she in danger of making the same mistakes all over again?
Available from Amazon: The Mixture as Before: A Contemporary Family Saga